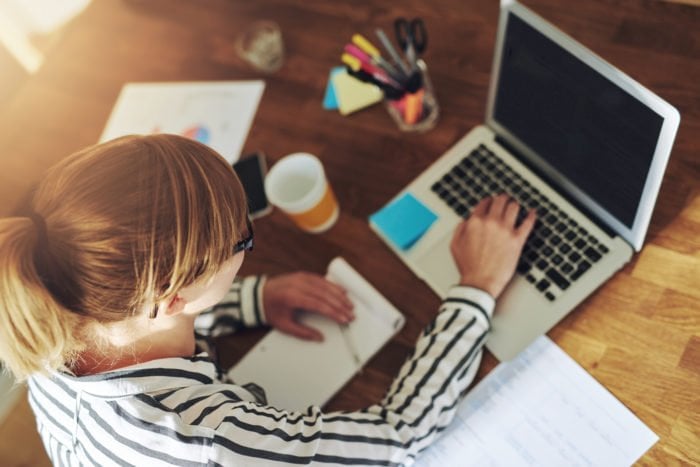 Are you struggling and trying to maximize your Instagram for business? We've got 45 Instagram hacks that can help you optimize your account from the ground up, from choosing a profile picture all the way to promoting your account with paid ads. Here's everything you need to know to create your business account and get more Instagram followers and more customers.
Quick Links
Show ▼ Hide ▲
Focus On Organic Growth
Growing your Instagram account is certainly an important part of using Instagram for business as part of your digital marketing strategy. If you don't have an engaged following, you'll put time and effort into creating posts, but you won't have a follower base to like and comment. So, it's a good idea to prioritize trying to get Instagram followers.
1. Get Real Instagram Followers
More important than getting any followers, though, is to get real followers, not bots or fake followers that just inflate your numbers. You need to generate organic growth so you have people following you who are excited to be there.
That way they'll be ready to engage with your content and potentially convert into customers at some point.
Manually growing your following, though, can take a very, very long time. Identifying potential high-quality followers and engaging with them so they know your account exists is time-consuming.
This method, though, has the highest chance actually reaching your target audience and getting them to follow you if they find your content appealing. The good news is, there's a way to automate this growth method, just like you can automate posting or any other Instagram task.
Kicksta is an organic growth service that uses engagement marketing to connect with your potential followers. Now, once they see that your account exists, they'll likely come check it out to decide if they want to follow you or not.
At that point, your account should be updated and optimized to inspire them to stick around. Your Instagram content will be what makes them want to follow you, after all.
How To Optimize Your Account
There are several ways you can optimize your Instagram for business. Here's where to start.
2. Upload A Profile Picture
As a business, your profile picture should be your logo; this is an easy way to increase brand awareness. When people visit your Instagram profile, they're instantly met with your logo — and when they see your logo elsewhere (maybe on another social platform or a physical billboard), they'll be more likely to remember your business. Make sure the image of your logo you choose is 110 x 110 pixels before you upload it to your business profile.
3. Choose A Business Name That Represents Your Brand Identity
Again, our goal here is to increase brand awareness, and one way you can do that is by setting your Instagram name as your business name. On an Instagram profile, your name is the bold text that appears under your profile photo. Including a keyword in your business name (example: "Cleo's Cake Shop" instead of just "Cleo's") will help more people find your profile through Google and other search engines.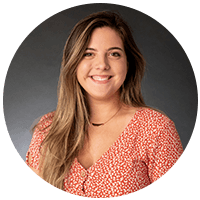 "Create an Engaging Instagram Profile When people discover your content in the Instagram explore feeds, the first thing they do is tap on your account name, which brings them to your profile. Polish up your Instagram profile so you can begin converting viewers into followers right away."
— Isabel Raymond, Social Media Manager at Sharelov
4. Switch To A Professional Profile
One of the easiest Instagram hacks for growth is to simply change your account type. If your account isn't already a business account, it's time to make the switch so you can take advantage of many more features. Here's how to create a Professional account: Go into settings (from your profile), then tap into "account," and you can switch to a Professional (instead of a personal) account from there.
Once you have a business account, Instagram will prompt you to choose a category. There are hundreds of choices, so think carefully about what specific category best describes your business.
With a business account, you'll be able to list an email, phone number, and address. Your email and phone number link straight to your profile, where visitors can tap "Contact" and choose from calling you or sending an email. You can also add your business address, helping even more people find you; just make sure you have Facebook location services turned on.
5. Optimize Your Instagram Bio
Optimize your Instagram bio — the brief lines of text under your profile picture, name, and category — to quickly explain to visitors who you are and what you do. Take this opportunity to show off your brand's personality, and include some social proof, too; if you can do it naturally, it's also good to include keywords in your bio.
Consider linking your branded hashtag in your bio. A branded hashtag is unique to your business, and by including this hashtag in your bio, people can view the posts in this hashtag. Finally, your Instagram bio needs a call-to-action, asking visitors to do something/take action.
Here's an example of what all this might look like put together:
We're a Chicago pizza restaurant ready to serve you. Our customers give us five stars — come in today and see why! #mypizzapie
You only get one link in your Instagram profile — or do you? With url.bio, you can offer more options for your visitors. url.bio will provide you with one link where you can add several other links, such as your website, YouTube channel, landing page for a special promotion, or anything else you want to share.
And the best part if all of it's premium features are free including, analytics, customization options, social media icons, ability to remove url.bio logo, and more. This is one of the best Instagram hacks there is, because it ensures you can drive traffic from your Instagram profile.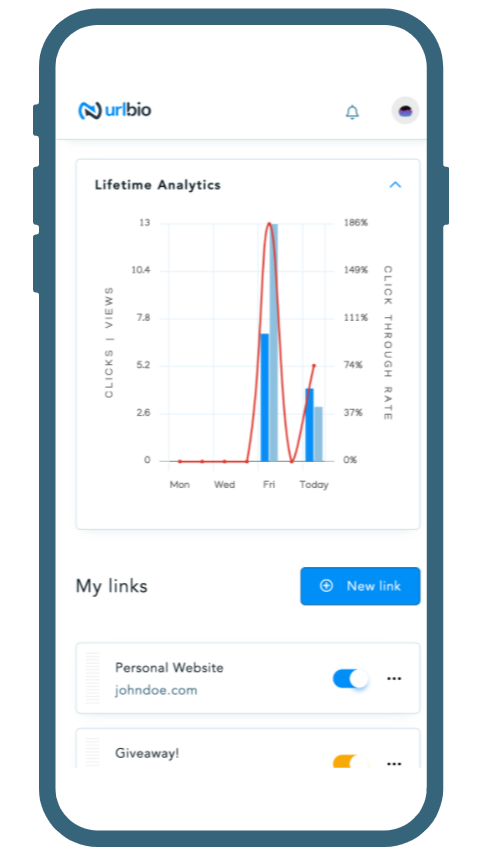 7. Curate Your Instagram Stories Highlights
Take advantage of the section on your profile for Instagram stories highlights — visitors will be able to view your stories long after the 24-hour life cycle each individual story gets. Which highlights should you include? Women's clothing company Inherit Co. has highlights for events, dresses, skirts, gifts, and more. Think about the types of posts you normally share on your story and how they can be sorted into categories.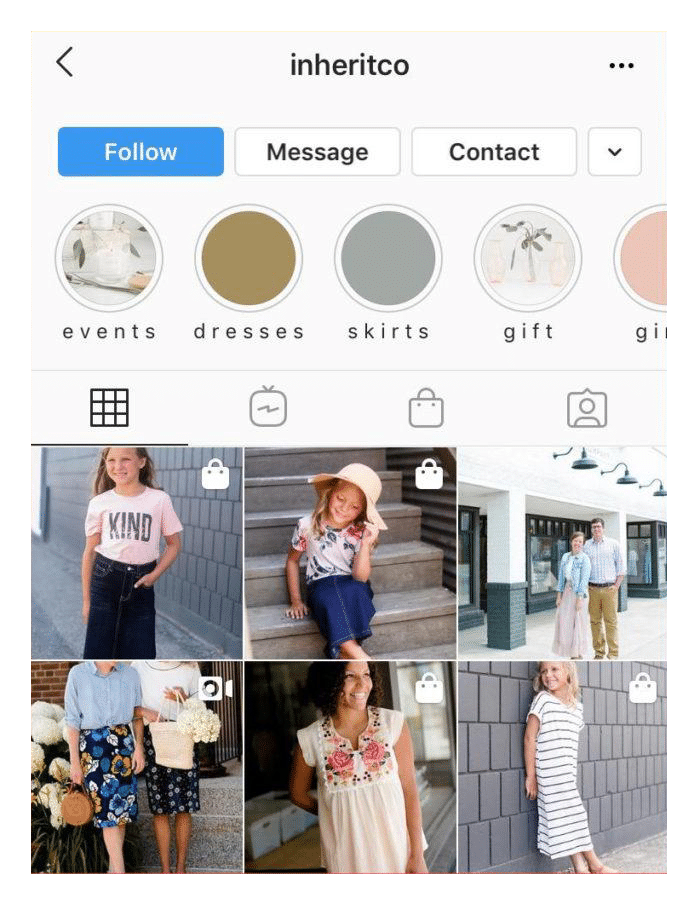 To create highlight covers, you can use Design Wizard's Templates and place an on-brand graphic in the middle of the screen (or to make things easier, just use solid colors for your covers).
Instagram Hacks For Managing Your Business Account
Once your account is ready, it's time to start posting. Here are some Instagram hacks on creating quality content for your business account that can help you get more Instagram followers.
8. Create a Cohesive Brand Image
A brand image can be defined as what your customers, both current and potential ones, think of you. It's important to have a cohesive brand image (one that's consistent across all platforms) so you can increase your brand awareness.
To achieve that goal, the first thing you'll want to do is choose an Instagram theme and color scheme. Think about any colors your business commonly uses in advertising — for instance, if your logo is red and white, focus on those colors. Also consider how you want your account to feel (moody and dark? Clean and white?). That will help drive your Instagram theme.
Use filters and editing to achieve the perfect balance on your photos. Presets are a good place to start if you don't have prior photo editing experience. You can also use Lightroom tools and teach yourself about editing features such as the saturation slider.
9. Create A Variety of Content Types
There are three main types of product shots that can go on your Instagram business profile: images that show off the details of a product; shots of a model holding, wearing, or using the product; and flatlays (images of objects, including products, laid on a flat background).
Second, you also should post non-product shots. If you don't have a tangible product to show off, non-product shots are all you can post; even if you do, these types of photos can still help add some variety to your feed. Custom graphics with quotes or advice are a great thing to post — Hubspot has some top-notch graphics they share.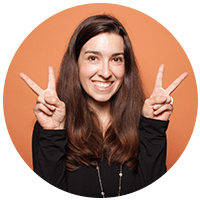 "One cool feature that HubSpot Marketing has is our integration with Shutterstock. That means marketers have over 60,000 free images they can choose from, directly when they're creating their posts. This feature makes it fast and easy to start building an Instagram following."
— Daria Marmer, Product Group Lead at HubSpot
Behind-the-scenes photos of your workspace and employees (including team shots and office shots, like @ontraport shares) always perform well, too. And don't forget to do some customer shoutouts once in a while. These always perform well and could help you get more Instagram followers.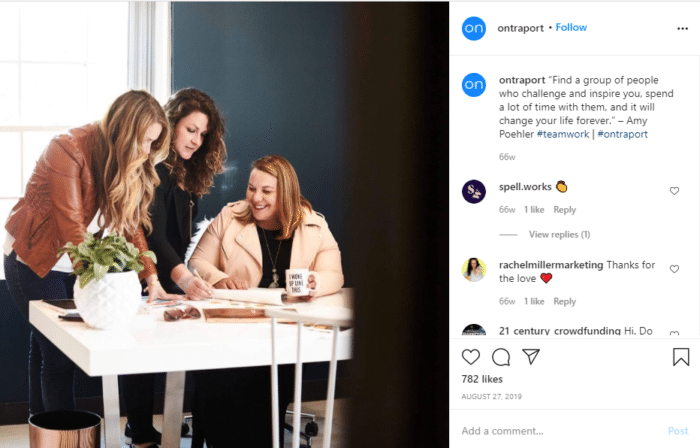 10. Encourage User-Generated Content
In addition to sharing original content, curate user-generated content when you're using Instagram for business. UGC is images taken by your customers that you can repost and share. Have a branded hashtag and regularly promote it, like the popular #aeriereal; customers can post images using that hashtag so you can see the photos. You can also find user-generated content pieces from your tagged photos and @mentions in Instagram stories. Make sure to ask permission before using a photo and then, if you get the green light, tag the user in their photo and/or your caption. User-generated content can result in more Instagram engagement.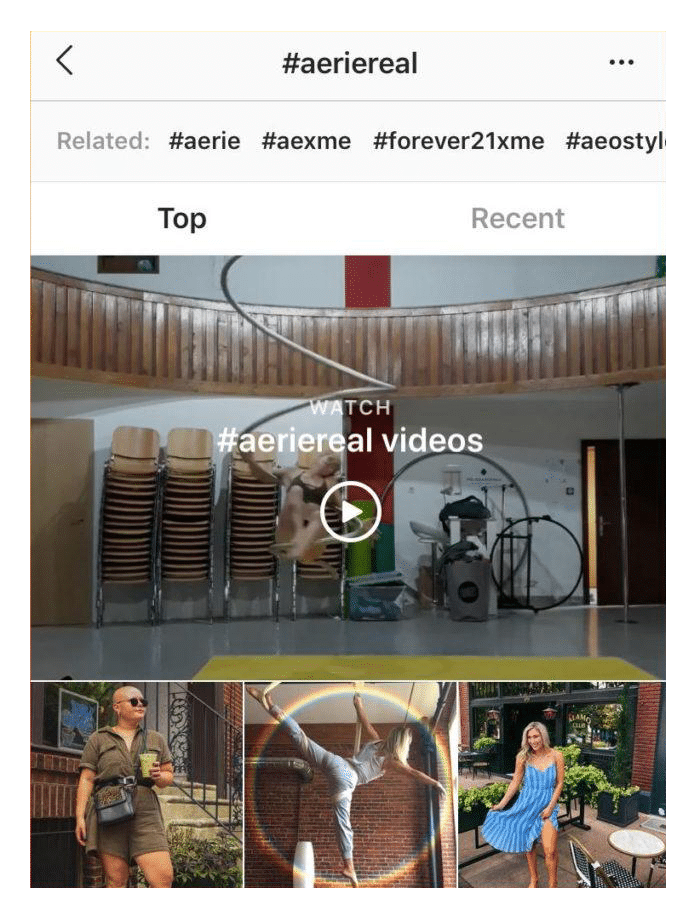 11. Use An Automation Tool
To save yourself some time and effort, once you have content ready, use an automation tool to schedule posts ahead of time like Hopper HQ. Of course, scheduling posts also requires knowing the best times to post. This will vary from business to business, and you can determine the best time to post for you by going into your insights and seeing when your Instagram followers are most active. Then do some testing until you see what works best.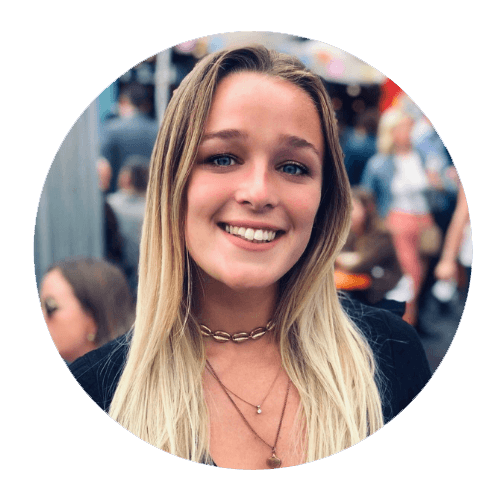 "Using Hopper HQ's Instagram grid planner, you can see what all your scheduled posts will look like once they've been published, allowing you to really perfect your Instagram theme. No more clashing posts or off-set grids, just drag and drop posts around to find the best aesthetic for your feed!"
— Nicola Cronin, Hopper HQ
Another great strategy if you're looking for Instagram hacks, is to use automation tools to grow your following more by facilitating rapid engagement with potential followers. Kicksta, for instance, is a growth automation tool that allows companies to target potential followers by pinpointing competitors and influencers with fans they want to reach.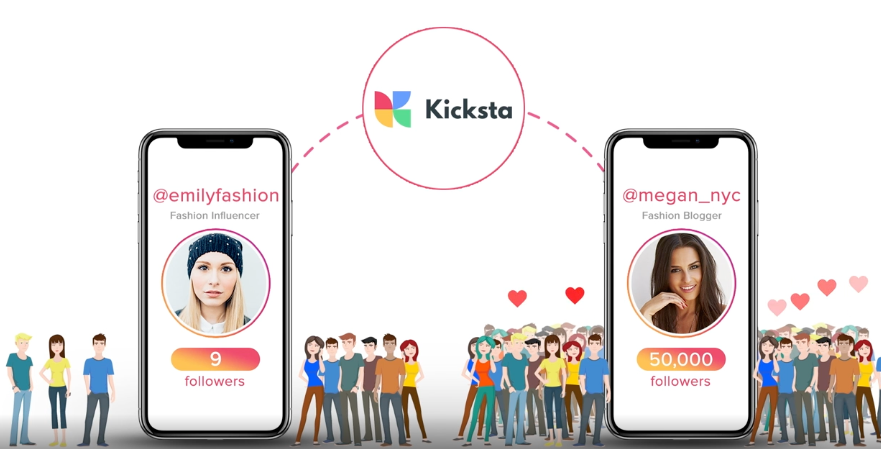 Kicksta's AI interacts and engages with these target accounts, which encourages these users to visit their business profile and follow them in return. An automation tool accelerates growth and saves you time while you focus on other areas of your Instagram marketing strategy.
12. Create Shareable Content
One of the best ways to expand your reach on Instagram is to have your audience spread your account for you. And the easiest way for them to do that is to share your posts with their friends and other Instagram users via direct message or in their Stories
However, they're not going to share just any post with their friends. Instead, they'll want to share easily shareable content. This would be graphics with useful information, funny posts or memes, or something visually captivating that makes someone want to say "hey, look at this cool thing I found."
13. Post When Your Audience Is Active
The Instagram algorithm is tricky, but one of the best ways to get Instagram to show your post to more people is for it to get engagement soon after you press publish. The best way to get engagement as soon as it's posted is to ensure your audience is online and on Instagram when your post goes live. So, pay attention to your Instagram analytics as well as best practices to know when the best times to post are.
14. Jump On Popular Trends
Trends are popular for a reason. Whether it's a style of post, an audio clip for Reels, a hashtag or any other trend, if you can post something related to the trend while sticking close to your branding, it's a good idea to do so.
Trends can be really fun and add a different type of content to your feed. And, because trends are, well, trending, this can be a great way to get in front of people who are following the trend but not necessarily following you yet.
Instagram Hacks: How to Craft Captions for Your Business Profile
A good caption can increase your Instagram engagement rate in big ways. A well-written caption will get users to spend more time looking at your post, and it will also encourage them to interact with the post by liking, commenting, or sharing. (If you're not sure where exactly your engagement rate is now, find it by using this Instagram engagement rate calculator.)
Here are eight Instagram hacks on copywriting that can help you convert your good captions into great ones.
15. Show Your Brand's Personality
No one likes a dry, boring caption. Instead, spice it up and add some humor; let your brand's personality shine through, because that's what will get people to engage with your posts (resulting in more organic Instagram followers).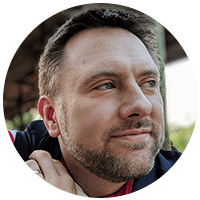 "Marketers should try using Madlibs to focus:
<<We want our ____________ to love our Instagram posts because we share things about __________________, which makes them feel ______________>>.
Example: <<We want our to love our Instagram posts because we share things about , which makes them feel .>>

One Instagram account can support a few of these and, even better, you can simply share your Madlib strategy with your intended audience to get their reaction for instant validation."
— Nicholas Holland, GM and VP of Product at HubSpot
16. Add Context
Your caption should be relevant to your photo, adding some context to help your followers understand exactly what the picture is about and why they should care. Upgrade your Instagram hacks by giving meaning to your posts.
17. Tell Your Brand's Backstory
How did your company first get started? What was the first product you made? What path did you follow to get to where you are today? Sharing these things can help you forge a personal connection with your followers and gain more Instagram engagement.
18. Share Inspiration
One of the biggest reasons people use social media is to find a little inspiration to get them through their day — so give them that. If you're a sports brand, you could share motivational quotes from famous athletes. Maybe you're a fashion brand and want to encourage women that all body types are beautiful.
"Find a way to inspire your followers and your engagement rate will rise"

– Kicksta
19. Be Relatable
Make a point to understand your target audience so you can relate to them. One way to do this while using Instagram for business is by hiring employees who fall into your target demographic; a social media manager who's the same age and gender as your preferred customers will be able to relate to them and write engaging captions.
20. Educate Your Followers
Help your Instagram followers learn something new about the world; share captions with interesting information that's relevant to your industry or your specific product (or simply whatever photo you posted).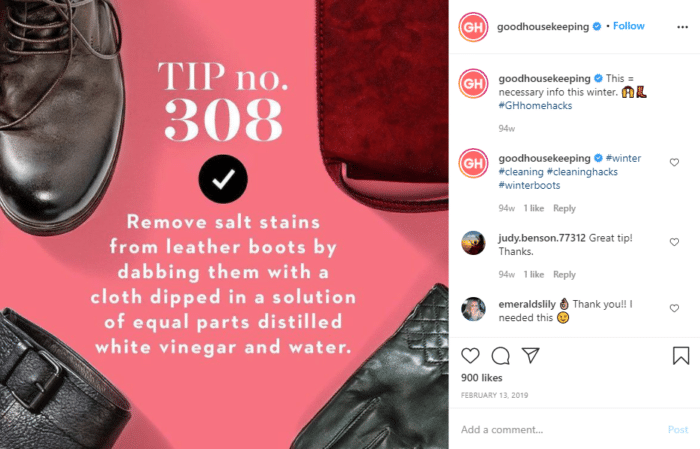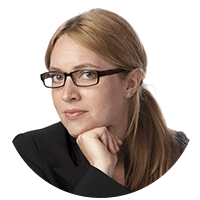 "Did you know that, on average, it takes 12 minutes to write a single Instagram post from scratch? 12 minutes! Ever watch water boil? Writing a social post takes longer.
But now, with Artificial Intelligence, businesses can instantly turns blogs, news articles, videos, podcasts and more into dozens of amazing Instagram posts with Lately. Here's how it works:
— Kate Bradley Chernis, Co-Founder and CEO at Lately.
21. Spotlight An Employee
Providing a look behind-the-scenes with a photo of a staff member is an excellent way to get more engagement on your Instagram business profile. Photos of faces perform well, and you can add a cherry on top with your caption: Explain how the employee started working with your company, what they do there, and add a fun fact. It might read something like this:
Kellie came on as our director of marketing three years ago because she's a self-professed nerd about insurance. Now she spends her days getting others to think insurance is cool, too. She's a Hufflepuff and loves biking on the weekends!
22. Quote An Expert
You can position yourself as someone who knows what they're talking about by quoting an expert in your Instagram caption, whether that expert is the president of your own company or the founder of another. This is also a great way to cross-promote blog posts or case studies from your website, and also to get more Instagram followers.
Optimize Your Captions for Instagram SEO
These aren't the only ways you can write engaging Instagram captions — here are four other methods to help your captions do more work.
23. Include A CTA
In your caption, ask your Instagram followers to do something — maybe ask them to click the product tag in the photo, tag a friend in the comments, or go to the link in your bio. A call-to-action is an easy way to get a little more mileage and engagement from your captions.
24. Use Emojis 😜💥🌻
Emojis are a fun way to up your captions and help more people stop and take notice. Don't go overboard, but a few well-placed emojis that are relevant to your photo and caption can help increase your Instagram engagement rate.
25. Add Spacing
The shape of the text means a lot in determining how likely your followers are to read the entire thing. A thick block of text is overwhelming; instead, include spacing throughout your caption, separating thoughts into sentences on different lines. That will make your caption easily scannable, and that will make followers more likely to read the whole thing — and when you're using Instagram for business, of course, that's your goal.
26. Add Mentions
Mentioning other users in your caption can create a good user experience for readers, allowing them to find other accounts relevant to their interests. For instance, if you're writing a caption on the topic of how businesses can grow through marketing, you might include a line that says: "Learn more about this by visiting @hubspot."
What to Post on Instagram Stories
Stories are an important aspect of Instagram to utilize.
"500 million people use Instagram stories every day, and even better, one in four millennials and Gen Z-ers look for stories of the products they want to buy!"

– Kicksta
Here are some Instagram hacks on the different types of stories you can post and how to optimize your stories.
27. Highlights
When you post stories, you can save them in the "highlights" section on your profile. This is helpful because profile visitors can continue to view your stories even after the 24-hour limit, learning more about your company and swiping up to view products.
Mastering the best Instagram hacks means knowing how to use all your hashtags correctly. When you're using Instagram for business, tagging your location in a story can help local people find out about your business. And there are fun ways you can do this too, creatively incorporating the tag into a caption or placing it on a strategic spot on the image.
Another way to grow your account when using Instagram for business is by selecting location tags so local customers can find you. First, come up with a location strategy that's specific to where you are; if you're a business serving only your local community, you'll want to really hone in on your town
If you serve customers in other locations too, it can be helpful for E-commerce to focus on popular locations (maybe you're an hour outside of NYC — tag your posts as Manhattan). Or you might see best results if you craft your location strategy to include a combination of both.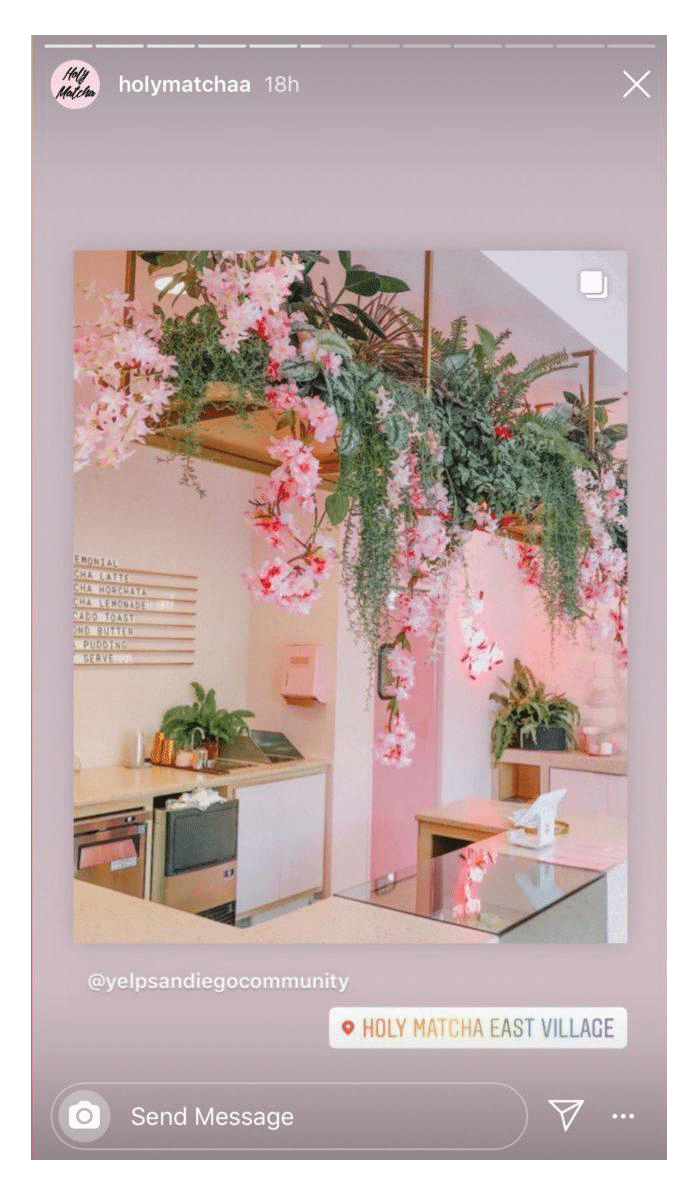 Carefully qualify your location tags; you'll want the tags you choose to have enough traffic that they're worth your time, but they shouldn't be too small so that no one will search for them. Begin using the tags you decide on in posts and stories, one tag at a time.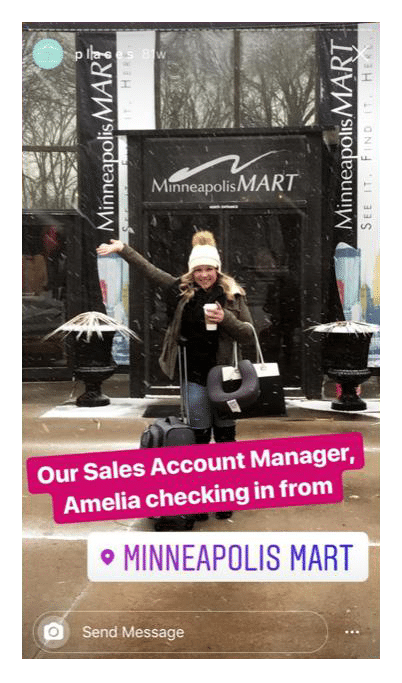 29. Sharing Other Posts
If you see a post in your feed that you want to share, you can share it on an Instagram story for views, followers to see. This is a great way to share user-generated content or share posts from sister or subsidiary companies.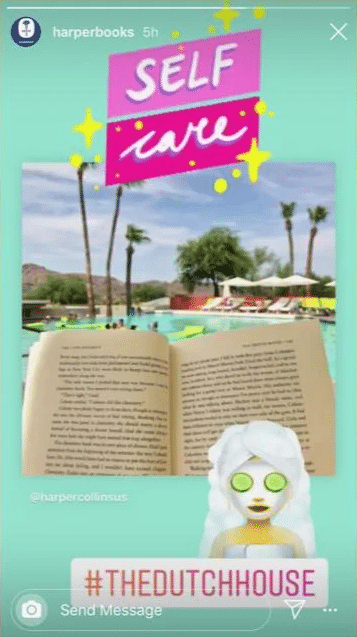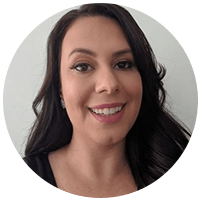 "What grew my Instagram followers faster than anything was reposting popular videos. I would look through the top hashtags of my niche and pick videos based on how many comments they had.
If people were engaging with the content beyond likes i knew I found a winner. I was running a store in the dog niche but didn't have a dog so curating content was a great compromise that allowed me to build my business on Instagram."
— Nicole Martins Ferreria, Content Marketer at Oberlo
30. Use Links in Stories
Linking to other pages from your Instagram stories as part of your Instagram hacks strategy required a "swipe up" feature only available for accounts with over 10k in followers. Now, the "Link" sticker within Stories means anyone can add links to any destination anywhere in a story.
To add a link to your Story, simply head into Instagram Stories as normal, and visit the "Stickers" tray. From here, you can click the "Link" sticker, and paste your link into the field. You'll be able to adjust the text and color by tapping on the sticker, to ensure it matches your aesthetic.
It's a great way to generate more attention for your site and other web properties.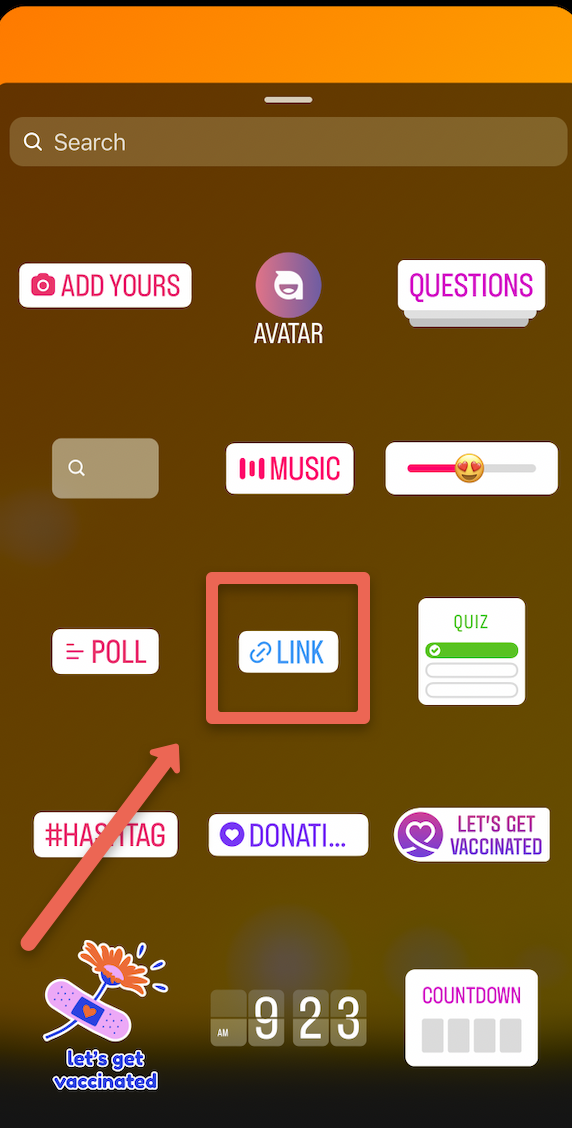 31. Go Big on Instagram Reels
In the age of TikTok, when short videos are more popular than ever, "Reels" are one of the most powerful tools any company can access. These videos have led to up to 22% higher engagement for major groups like the NBA.
Reels work similarly to TikTok, giving you up to 60 seconds to engage with your audience through a combination of video, text, animations, effects, and music. As an added bonus, Reels also have their own tab on Instagram, so they can give an instant boost to your visibility.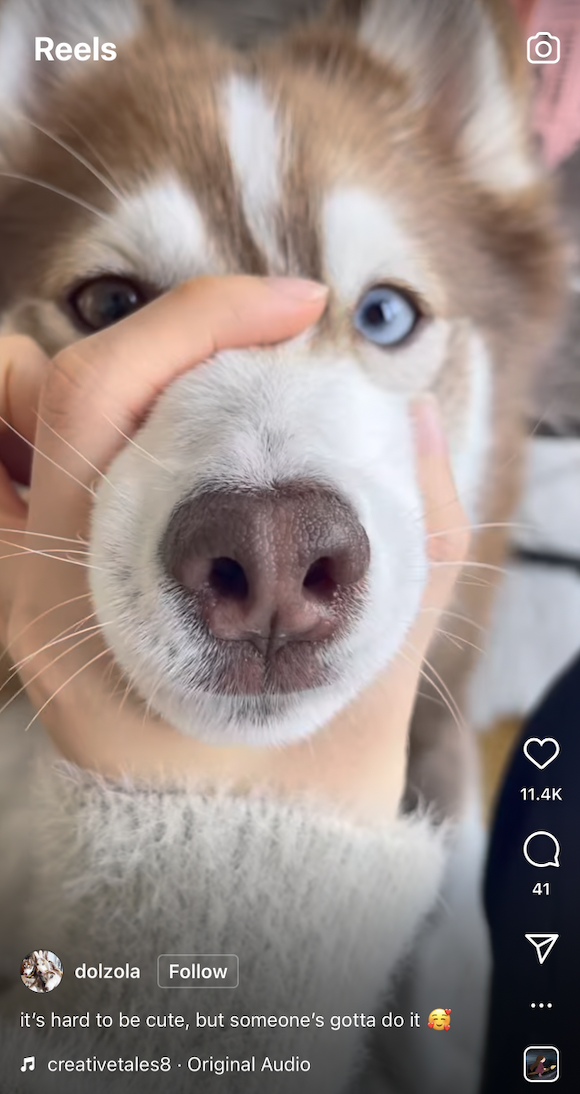 There are a number of ways to create a Reel:
The Reels Tab: Tap the Reels tab and press the camera icon.
Home screen: Tap the "+" and scroll to the Reels option at the bottom of the screen.
Instagram Stories: Open the Stories camera and find the Reels icon between the "Create" and "Normal" mode.
32. Increase Engagement By Using Instagram Stories Features
Polls
Polls are not only an excellent way to get more engagement, but they can also help you get a feel for what your audience wants, and even who your audience is. Answering questions like these can help you (or your Instagram growth service) target the right demographic and get more Instagram followers.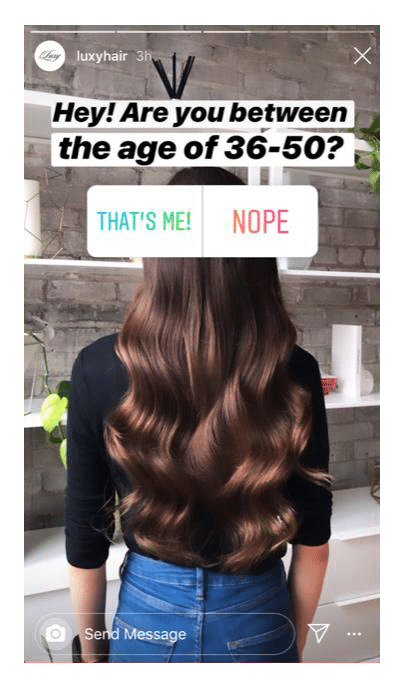 Questions
The best Instagram hacks revolve around engaging your audience. Asking your audience questions is a great way to create more engagement and interaction, helping your customers feel like friends. And again, you can also utilize this feature to get a feel for what they're looking for in your brand.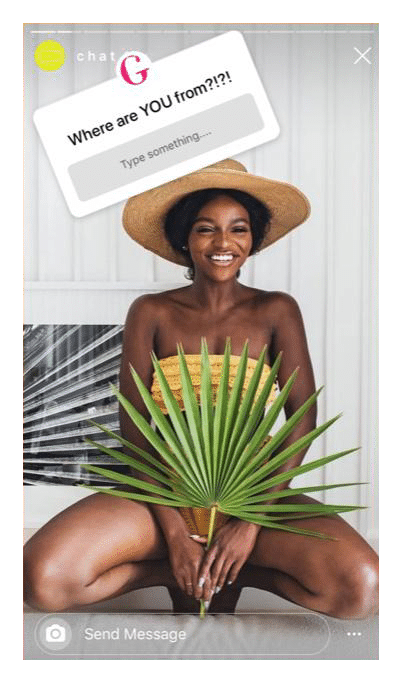 Chat
Instagram has a chat sticker that lets you start conversations straight from stories. By using this sticker, you can create a group DM chat — an excellent way to get to know your followers, especially for small local businesses.
Quiz
Quizzes are a fun way for your audience to learn more about you! Use your Instagram business profile stories to share some fun facts about your business in the form of a quiz.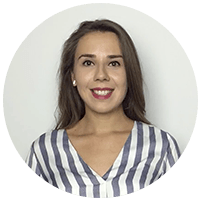 "If you are trying to market your brand on Instagram – make Instagram Stories part of your daily social media strategy.Stories are a great way to express yourself in a free and unique way. Make them interactive: use pools, Q&As, play with the stickers, and use hashtags. All these elements will increase your stories viewership.
The optimal number of Stories within a day is up to 6 Stories, according to Socialinsider study."
— Maria Ganta, Marketing Coordinator at Socialinsider
Stickers and GIFs
Stickers and GIFs are a fun way to add a little pizazz to your Instagram stories. People tend to swipe through their stories very quickly, so a dancing cupcake or colorful GIF can help grab their attention and make them stop and look.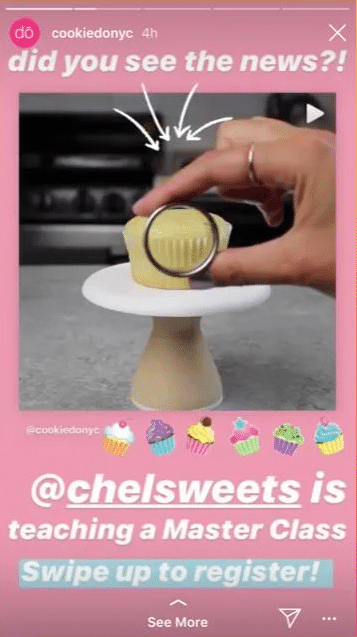 Instagram Hacks For Growing Your Account
Want some more Instagram hacks to grow your account?
One of the best ways to grow your Instagram for business is by using hashtags. Hashtags on Instagram posts can increase your reach. You can appear on the Explore page for a certain hashtag, and for people who follow hashtags, you'll pop up in their newsfeed. Plus, the algorithm favors relevancy — which means you can get your account in front of even more people by selecting hashtags your target audience cares about. Here are more Instagram hacks on using hashtags to grow your account and get more Instagram followers.
The first step to choosing hashtags is doing a little brainstorming. Sit down and think about your product or service; your target audience and their interests; and your location. Write down a long list of hashtags that might work (you'll narrow this list later). If you're having trouble thinking of hashtags, look at what your competitors are doing or use a free hashtag generator.
Once you have a list of hashtags, it's time to qualify them, carefully sorting through your list to choose a limited number of hashtags that seem like the best fit (you can use up to 30 hashtags on a single post). Save the hashtags you choose and store them somewhere safe, such as in the notes of your phone or in whatever social media scheduling tool you use.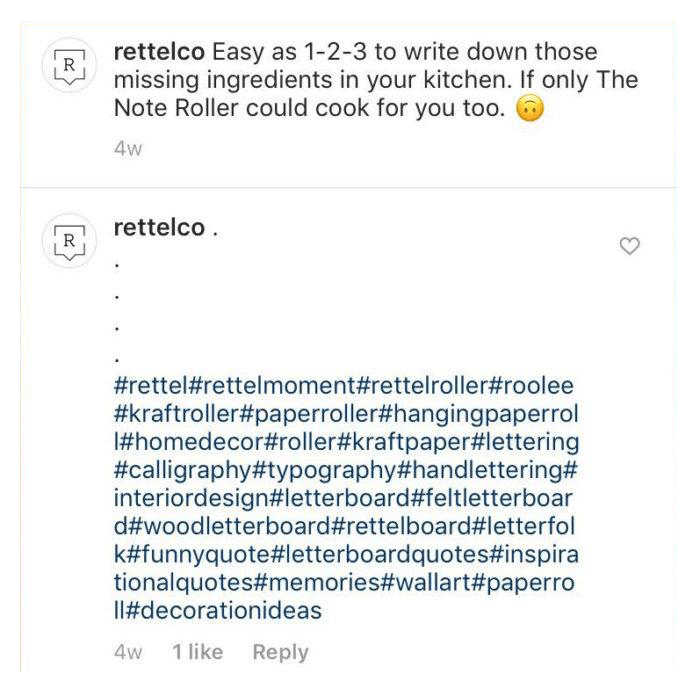 Now it's time to post with your new hashtags. Place your hashtags in the first comment of your post and then test to see how well they're doing; you can use tools such as Sprout Social or Simply Measured to see which hashtags are performing well. Rinse and repeat this cycle, tweaking your hashtags as needed. Don't forget to use hashtags on Instagram stories, too — you can place hashtags on your story using text or a sticker.
34. Host Contests or Giveaways
Grow your Instagram business profile by running giveaways, and luckily, holding contests are a whole lot of fun.
"Instagram accounts that hold contests see follower growth 70% faster than accounts who don't"

– Kicksta
Choose a giveaway item (most likely a free product or service) and then choose how you want your followers to enter — ask them to comment on your post, tag a friend (this can help you get more Instagram followers), follow you, post on their own account, or do a combination of the above. When the time allotted for the giveaway is up, put all the names into a random name generator and announce the winner.
Personalized hashtags are a fun way to grow your account. Creating them is simple. You can be as clever or as straightforward as you want, and then start using them on relevant posts.
The key here, though, is to encourage your followers to use these personalized Instagram hashtags. You can host a contest where they need to use the hashtag on their posts as a way to enter, or encourage them to use it for a chance to have their photo featured on your brand's account.
The important thing is to use it often so people see it and know to use it and to ask people to use it so they're ready to do so. And, this might even help you get new followers.
How To Make Sales On Instagram With Shoppable Posts
Social shopping is on the rise. Around 130 million users click on shopping messages every month on Instagram, and countless consumers visit the platform to find new products. The Instagram Shopping feature has evolved significantly over the years.
In the past, users had to click on a link in your bio just to see a single page on your website. Now, your followers can click on product tags in a dm, or a sticker in a story to immediately see your product pages, without seeing Instagram.
Setting up Instagram Shopping for your Instagram hacks strategy is easier than you'd think. First, you'll need to check your business in a supported market in one of the places worldwide wide Instagram can support businesses. You'll also need to comply with Instagram's trade policy, sell physical goods, and have a business account on Instagram. Sellers are required to link their Instagram accounts to their Facebook page.
Once you're sure you adhere to Instagram's guidelines go to your Facebook Catalog Manager to upload your product catalog. There are a few ways to add products to your list. You can either add each product manually using the Facebook Business Manager, or you can use an integration to a pre-existing product database on a certified platform like BigCommerce or Shopify.
Go into your Commerce Manager and click "Create a Catalog". Click on the "Ecommerce (Products)" options and choose "upload product info" to add items manually, or "Connect Ecommerce Platform" to use integration. For each item you add to your Shopping catalog, you'll need:
An image of the product 500 x 500 pixels
A name and description for your products
Product details
A website link
Any "variants" such as different colors and sizes
Submit your catalog for review, then go to your Instagram profile settings, tap "Business" then "Shopping". You'll be able to connect your product catalog from Facebook
37. Create Instagram Shopping Posts
Now you have your product catalog connected, the next step is creating your Shopping Posts. The easiest option is to use Shopping Tags. You can tag your products in Stories, messages, and standard posts. With a standard post, you can tag up to 5 products in a post with a single photo, or 20 products in a carousel. To use this method:
Upload a photo and edit it as normal, adding a caption and filters.
Click on "Tag Products" and tap the photo where you want the tag to appear.
Use the catalog to choose your product
Share the post to your feed
To create Instagram Shopping Stories, you'll use the Sticker function.
Upload or create your Stories content as normal, then hit the sticker tab.
Select the product sticker, and choose the product from your catalog.
Customize the product sticker to match your story.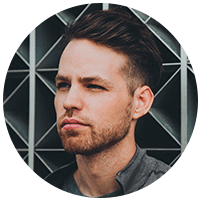 "Take advantage of the gallery posts where you can add multiple images or slides. Use those types of posts to tell a story, explain a concept, or just show off your product across a few images. It will almost instantly boost your engagement without really increasing your workload or altering your posting schedule."
— Ryan McCready, Social Media Lead at Venngage
Creating Instagram Shopping Posts
Now you have your product catalog connected, the next step is creating your Shopping Posts. The easiest option is to use Shopping Tags. You can tag your products in Stories, messages, and standard posts. With a standard post, you can tag up to 5 products in a post with a single photo, or 20 products in a carousel. To use this method:
Upload a photo and edit it as normal, adding a caption and filters.
Click on "Tag Products" and tap the photo where you want the tag to appear.
Use the catalog to choose your product
Share the post to your feed
To create Instagram Shopping Stories, you'll use the Sticker function.
Upload or create your Stories content as normal, then hit the sticker tab.
Select the product sticker, and choose the product from your catalog.
Customize the product sticker to match your story
One of the best Instagram hacks you can use isn't a hack at all – it's just boosting attention to your campaigns. If you want to give your Shopping posts a boost on Instagram, you can do so with Ads.
Instagram allows you to boost a shoppable post you've already created or build an ad from the beginning in Ads Manager. Ads with product tags can help drive more attention to your eCommerce site, or open into the Instagram Checkout.
Within Ads Manager, you'll need to follow the standard strategies you would typically use to create an ad, this includes selecting an objective that aligns with business goals (such as Brand Awareness or Traffic). You can also set a budget, schedule, and placement for your ad.
Choose the shopping post you want to turn into an ad or create a post from scratch.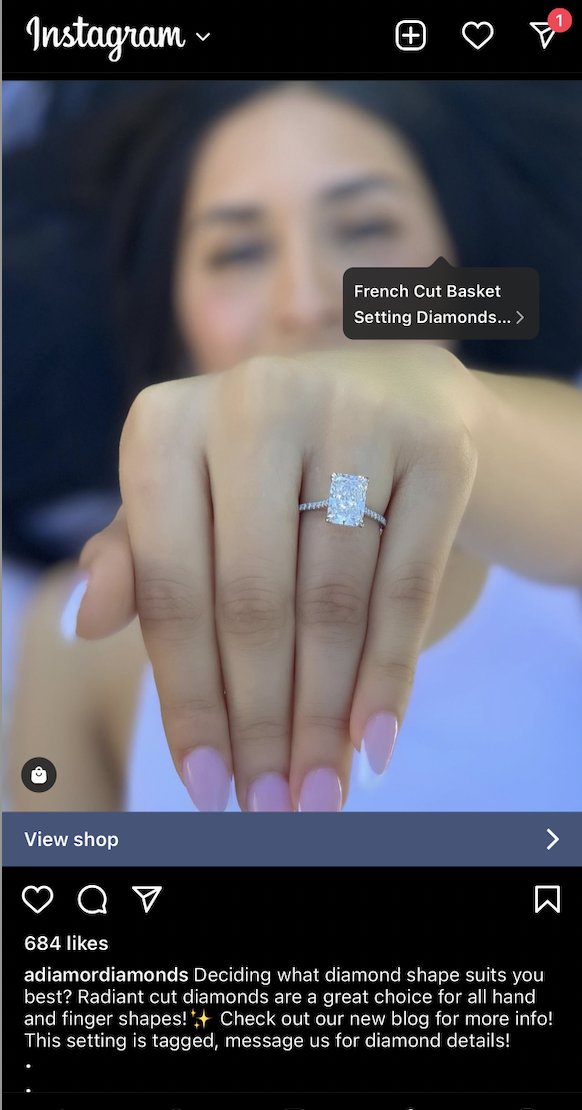 Livestream shopping is quickly emerging as a valuable tool in the e-commerce and social media marketing world. Instagram Live Shopping allows brands and creators to sell their products through a Live broadcast.
You'll need to be a US-based creator with access to Instagram Checkout to use this feature. To set up your Live shopping strategy, you'll need to follow the steps above to create your product catalog, then tap the camera icon and toggle to "Live".
Next, tap on "Shopping", and choose the products you want to feature, and tap the broadcast button to go live. Once the stream is rolling, you can pin products to the screen one at a time, and fans can tap them to see the product page and make a purchase.
A recent addition to the Instagram Shopping world, Instagram Guides are designed to help navigate your customers towards the right shopping decisions. If you already have an Instagram shop, it can be a great way to help your customers make the right purchasing decision.
To create a shopping guide, log into your Instagram profile and click the "Plus" symbol. Select "Guide" then "Products", and search for the product listing you want to include
You can choose to include multiple items in a single entry if you need to, and these products will be displayed like a carousel.
Once you've chosen your products, you can add guide titles, descriptions, and even a cover photo to help attract attention. Add products as you progress through your guide, providing valuable information to help your customers shop, then "Share" to your feed.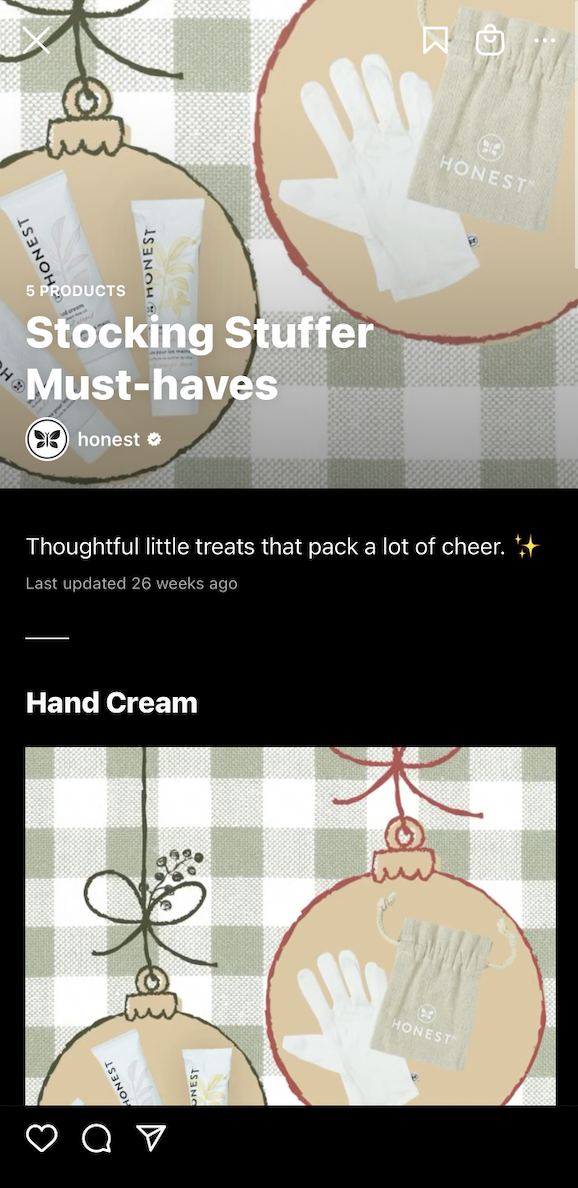 You can promote your Instagram account in three primary ways — through engagement marketing, via influencers, and with Instagram ads. Let's break each of these down a little further.
41. Start Conversations With Your Audience
Engagement marketing is simply a term for attracting more people to your business through genuine connections — it's a lot like networking. You can harness the power of engagement marketing by simply spending time interacting with your ideal followers, the same way you'd interact with friends. Engagement marketing is a cost-effective way to help your account see growth. It's essentially the strategy that an Instagram growth service would use.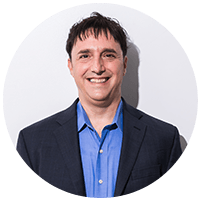 "Instagram is unlike any other social network. From your static grid to the YouTube-like IGTV and realtime dynamic Stories, Instagram is almost three different content mediums and social networks in one. Instead of taking content and best practices from other networks and hoping they work on Instagram, become immersed in Instagram by following your ideal customers and learn from them. The more unique your strategy and content are to Instagram, the more successful you will be."
— Neal Schaffer, Social Media Speaker and Consultant
There are three great ways to engage with your audience on Instagram: Stories, Comments and DMs.
Stories
Instagram Stories is one of the most popular elements of Instagram around now. There are many users who will log into the app purely to scroll through Stories, rather than looking at feed posts. Stories also provide a unique way to engage with your audience through the question and poll stickers.
These are easy, easy ways for your followers to respond to you. Typing a quick response to a question or tapping a poll option doesn't take much time, but it starts that conversation.
Comments
Comments are probably the most common way to engage with your audience, or for them to engage with you. People are used to leaving comments on Instagram posts. But, sometimes they need a little nudge to actually write something.
So, you can help encourage this engagement by asking them to leave a comment or asking a question in the caption of your post. The key here, though, is to engage back and respond to as many comments as possible. If you can respond to all of them, that's even better.
DMs
Direct messages are one of the most impactful ways to engage with your audience. It's a private conversation, so people might feel less social anxiety about sharing information since no one else will read it.
This is your time to ask them what they want from your brand, what they like and dislike, and what you can do better on Instagram or in your marketing in general. These users insights are so valuable for your business growth.
42. Strike Collaborations with Influencers and Other Brands
You're probably already familiar with the general principle of influencer marketing, a type of marketing that relies on well-known industry experts promoting a product or service. But have you ever considered working with micro influencers?
Micro influencers are simply digital thought leaders who have a smaller fan base, and they could be a good fit for your business. Often, micro influencers have a higher engagement rate than more popular celebrities — and always, they cost less, making them a budget-friendly option.
"Every customer is a potential influencer. Treat them accordingly. Always reply to their story mentions and if possible, reshare them. Never ignore their comments. Aim to delight and you would be surprised by the amount of WOM (word of mouth) marketing you get."
— Sneha Mehta, Fullstack Marketer at Crowdfire
You can reach out to influencers through cold emails. Find some influencers who seem like a good fit and then send them an email, offering them something of value and treating them as a colleague in your Instagram for business endeavors. Eventually, the goal is to cultivate a long term relationship with this influencer and work with them multiple times.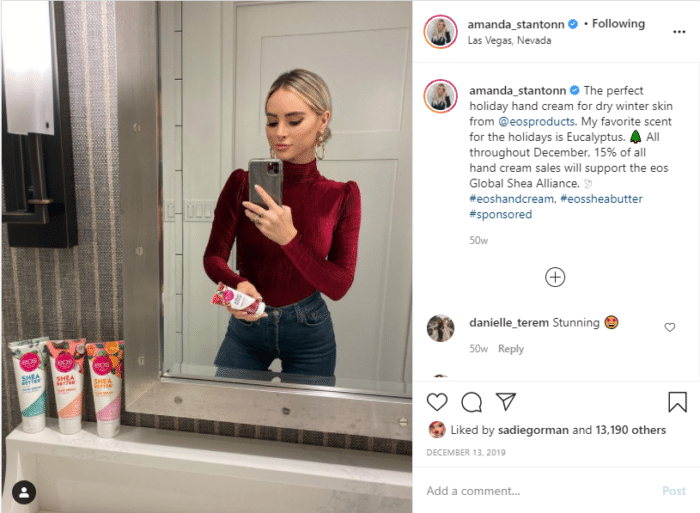 43. Invest in Instagram Ads
Another way to promote your Instagram for business is through Instagram ads. Choose an ad format (such as Instagram stories, a video ad, a carousel ad, etc) and then use consistent branding as you create your ads; always work to include a strong call-to-action that drives people toward a specific goal, whether that's visiting your website or tapping "Follow."
44. Join Community Conversations
If you haven't yet, try talking about and promoting your Instagram account off of Instagram. Find where your ideal audience is on the Internet and join the conversation. That might be on other social media platforms like Facebook or Twitter or TikTok, or it might be on a blog. Find your people and talk with them.
Before you just start promoting your Instagram and sending them to the app, contribute something meaningful so they know you're there to give as well as promote.
45. Track Your Analytics
This might be the most important of all these tips: analyze, analyze, analyze. Instagram collects data for you, and if you're not using it, you're missing out. If you want to use an external analytics tool, you certainly can, but at the very least check on your in-app metrics regularly. This will tell you when your audience is active, which posts performed best, what kind of content they want and more.
You can find information about your audience and about you posts. Once you look at the numbers, though, you need to actually use that information to make changes and impact your Instagram strategy.
Bonus Tip
Maximizing Your Instagram for Business
With billions of users worldwide, and exceptional engagement, Instagram represents one of the most powerful tools on the market for today's business leaders. However, just like any great resource, you'll need to learn how to use Instagram effectively if you want to get the best results.
The strategies above will help you to optimize your Instagram efforts quickly and effectively. Just remember, as your audience, your company, and Instagram itself continues to evolve, you'll need to be ready to update your promotional plan from time to time.
Now, check out this infographic material and share it with friends and colleagues who may find these Instagram hacks useful.
With billions of users worldwide, and exceptional engagement, Instagram represents one of the most powerful tools on the market for today's business leaders. However, just like any great resource, you'll need to learn how to use Instagram effectively if you want to get the best results.
The strategies above will help you to optimize your Instagram efforts quickly and effectively. Just remember, as your audience, your company, and Instagram itself continues to evolve, you'll need to be ready to update your promotional plan from time to time.
Now, check out this infographic material and share it with friends and colleagues who may find these Instagram hacks useful.
Instagram Growth Hacks
Join over 100,000+ marketers and influencers who get the latest Instagram tips & tricks sent to their inbox every week
Thank you! Your submission has been received!